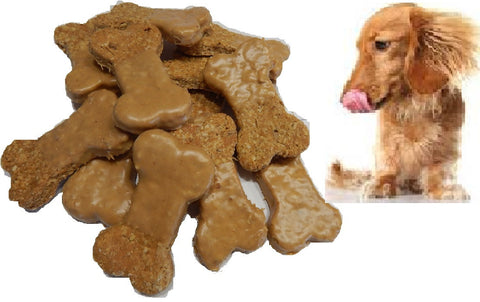 GLUTEN FREE Peamutt Butter Special
Our #1 BEST SELLER!  Homemade all the way through from the oat flour to the "peamutt" butter!  We make our treats super fresh and super delicious.  We roast fresh peanuts right here in the barkery and then grind them into a creamy peanut butter for extra freshness!  We grind our own oat flour, too, from fresh, rolled oats! The final touch: we dip the ends in glorious "peamutt" butter frosting!  Yum!
*** These treats are 100% vegan!
Qty: 6 bones
Ingredients: Natural peanut butter, oat flour, potato starch, peanut butter frosting, xanthan gum, paraffin, baking powder, flax seed meal, rice milk, water.